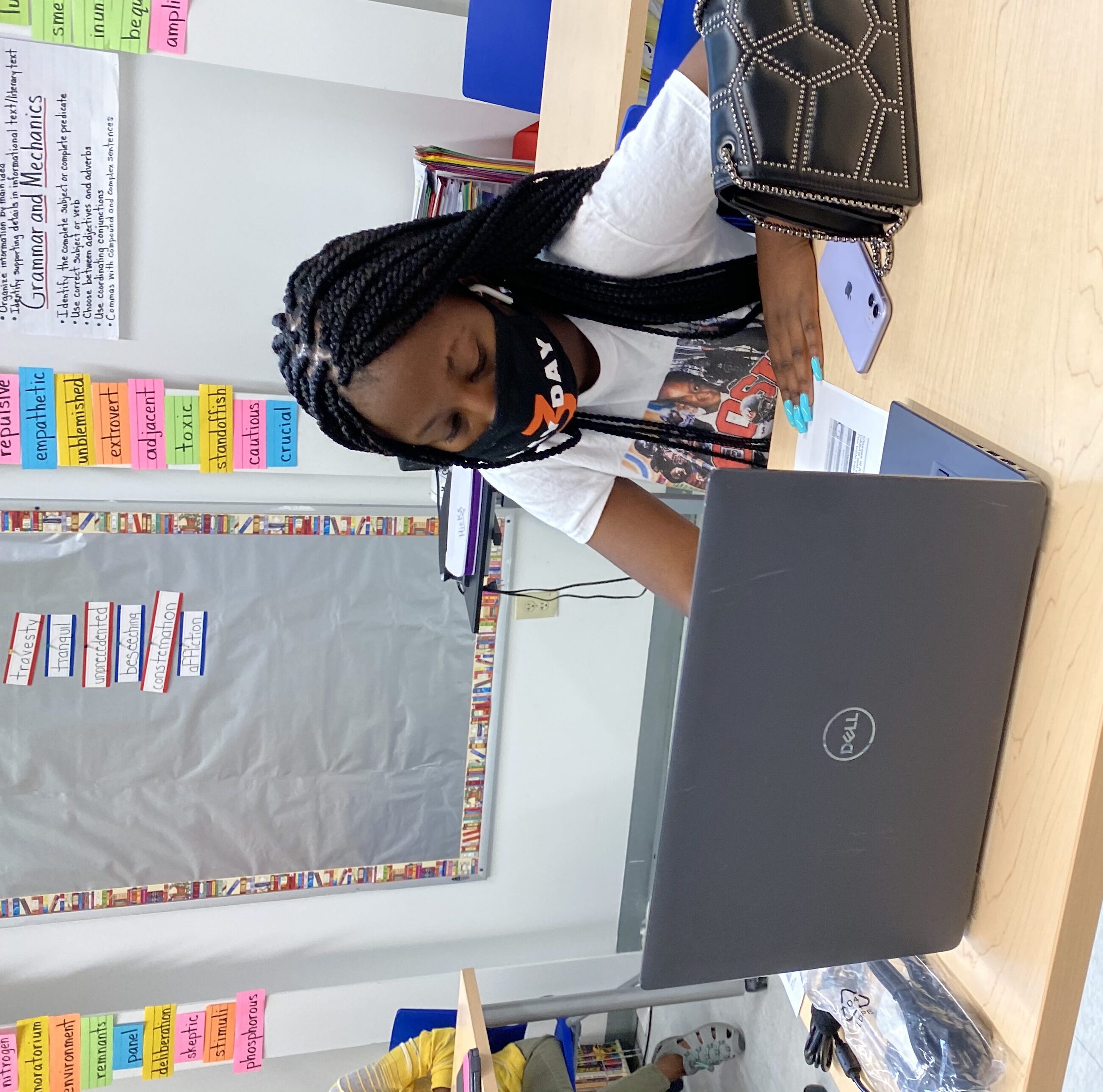 By Maria McLean, Marketing Associate at Academy of Hope PCS, and Jamie Fragale, Director of Advocacy and Communications at Academy of Hope Adult PCS
Each year, the halls of Academy of Hope Adult Public Charter School (AoH) brim with excitement as students return to school. For some learners—all of whom are DC residents over the age of 18, it would be a return after a short summer break. For others, it would be their first time setting foot in a classroom in several years—maybe even decades. After spending the summer preparing lesson plans, teachers would be cheering as students entered in the morning and volunteers would be making their way to classrooms ready to assist. After all, a new school year means a fresh opportunity for students to reach their goals of earning a high school diploma, high-demand job certifications, college credits or higher reading and numeracy skills. 
But this is not any other year. Similar to schools around the world, instead of walking through the AoH doors, students, teachers and volunteers are opening their browsers to connect over Zoom, Google Hangouts and even Instagram Live. Returning to school has never been easy for adult learners, and this year is certainly no exception. Many AoH learners are parents and caregivers. They are frontline and essential workers. In fact, their family and work responsibilities are often what bring them to AoH in the first place. Roughly 75% of AoH learners lacked the digital tools needed for distance learning when the COVID-19 crisis hit, and even those who had the equipment needed to build their digital literacy skills before they could truly plug in. 
And yet, despite the many and often changing obstacles in front of us, one thing at AoH remains as strong and consistent as ever: persistence. Look no further than the 11 graduates who earned their high school diploma through the GED Exam and National External Diploma Program since March 15. You can see it during device distribution days, as each learner picks up their AoH-provided laptop. You can see it when a learner, who prior to the pandemic simply did not use a computer, logs on to Zoom, turns on the camera and mutes/unmutes at all the right times. You can see it in the monthly FaceTime book club meetings when a volunteer and learner discuss what they're reading. And finally, it's clear in the many new and innovative lessons teachers created this summer so that this time next year, we're celebrating—in whatever way we can—a truly successful school year. 
AoH was founded as a volunteer-powered organization and still relies on those willing to give their time and talent in service of supporting learners as they achieve their goals. If you're interested in supporting AoH, here are a few ways to get involved:
Academy of Hope Adult Public Charter School is WWPR's Pro Bono client for the 2020 and 2021 term.