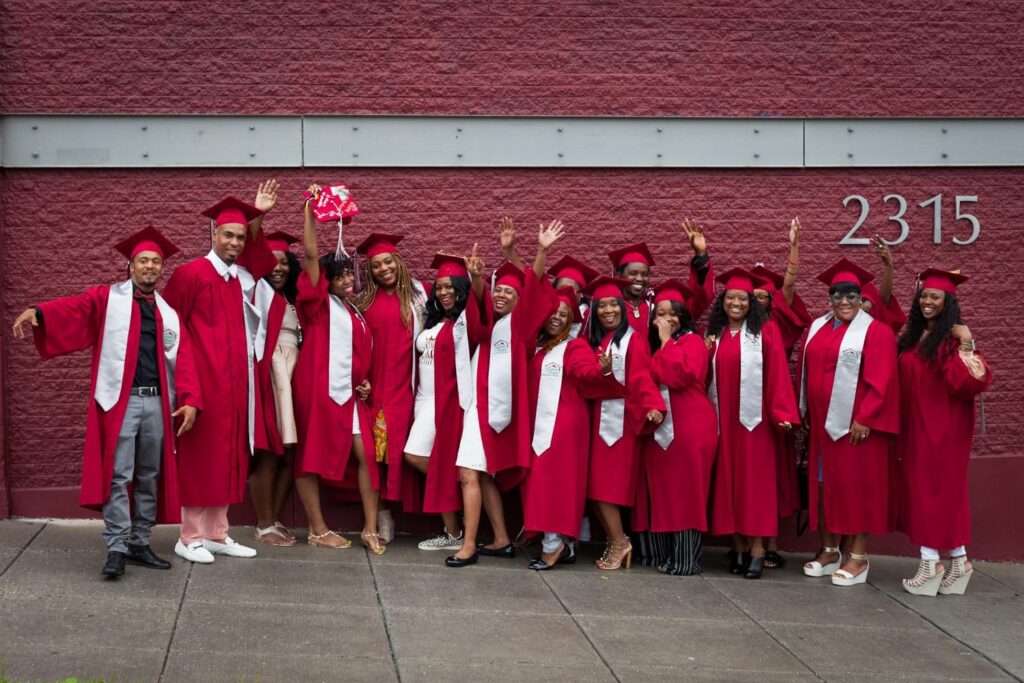 Like much of our nation, Academy of Hope's (AoH) world was turned upside down when the adult public charter school was forced to take its learning environment online in March. The experience has been a mixed bag, but there is no doubt that both students and teachers are committed to making the best of a challenging situation.
"AoH learners have always impressed me with their resilience, and they continue to do so during the pandemic," says Director of Advocacy and Communications Jamie Fragale. "Learners are continuing to study and are logging into classes across a number of platforms. We even had a student earn her diploma while in quarantine!"
The learners definitely had their work cut out for them, as did AoH. As much as 75% of learners don't have a computer or internet at home. AoH has tried to meet this need by providing laptops and hotspots when possible, but they have been unable to meet the full demand.
The organization also has started a digital access fund to raise money to provide necessary equipment. According to Fragale, emergency funds from the federal government that are provided to K-12 schools are largely not available for adult learners. But no one in this close-knit community is giving up.
"The unofficial mantra of AoH is that we meet learners where they are," adds Fragale. "Right now, we're trying to meet them in their homes in the middle of a pandemic."
People at all levels of the organization are pivoting each day to meet the next challenge head-on so that they can stay connected, even while apart.