Washington Women in PR is proud to announce the winners of the 2016 Emerging Leaders Awards.
The Emerging Leaders Awards is a special accolade for young women active within the communications field who have made a significant impact on the industry. The seventh annual awards ceremony and cocktail reception will bring together more than 140 communications professionals to hear Case Foundation's Senior Director of Communications Jade Floyd explore this year's theme "Making A PR Pro."
From the six finalists, three Emerging Leaders Awards honorees will be named at the ceremony and cocktail reception onTuesday, June 21 from 6:30 p.m. to 8:30 p.m. The event will take place at the Morning Consult offices located at 729 15th Street N.W., Washington, D.C. To register for the event, click here.
Emerging Leaders Awards Finalists: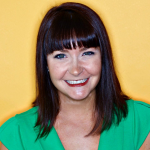 Brittanie Clement, Delucchi Plus. Often spending hours perusing the fashion glossies in the grocery store as a teenager, Brittanie Clement's passion for unconventional storytelling started at an early age. Today, Brittanie now proudly places her client's stories in the same publications she once coveted as a young girl. As an award-winning public relations specialist and agency "PR powerhouse," her work with the retailers and restaurants at Washington's regional airports and the iconic beauty brand Sassoon Salon and Academy, have earned top tier editorial placements in VOGUE, Women's Wear Daily, USA TODAY, CBS's Emmy-Award Nominated Daytime Talk Show, "The Talk," E! Fashion Police, CNBC, US Weekly and the Washington Post.
Cait DeBaun, U.S. Travel Association.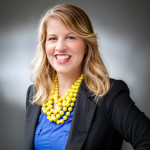 Cait DeBaun joined the U.S. Travel Association in April 2014. As Director for Project: Time Off, Cait is responsible for day-to- day strategy and execution of communications activities for Project: Time Off. Under Cait's leadership, Project: Time Off garnered more than 200 million media impressions, including exclusive coverage on NBC Nightly News, CBS This Morning, and a TIME magazine cover story. Cait is also the General Manager for Project: Time Off's Upside of Downtime Forum, started in 2015 with feature speakers Arianna Huffington and Randi Zuckerberg to discuss the value of vacation to personal wellbeing, professional success, and business performance.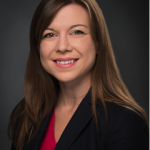 Sarah Hubbart, Michael Torrey Associates, LLC. Sarah leads the firm's communications program and develops and implements government affairs,issues management, and coalition building projects. She has extensive issues management and media relations experience, honed at positions at the Animal Agriculture Alliance, where she helped lead a national coalition of livestock industry leaders, the National Association of Conservation Districts, and as a journalist. Hubbart is a Northern California native and has a master's degree in media and public affairs from George Washington University and a bachelor's degree in agricultural communications and political science from California State University, Chico. She was named a Bryce Harlow Foundation Fellow for advocacy with integrity and is active in several professional agricultural communications organizations, including the National Association of Farm Broadcasters and Agriculture Relations Council.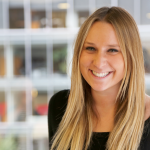 Rachel Racoosin, LEVICK. Rachel Racoosin is a Senior Digital Strategist at LEVICK specializing in search engine optimization (SEO) and marketing (SEM), reputation management, and social media strategy. Rachel previously worked at Ketchum, a global Public Relations firm, in addition to, RepEquity, an online reputation and brand management firm where she developed impactful digital strategies to build and protect some of the largest brands in the sports, entertainment, health care, advocacy, and non-profit arenas. Prior to joining LEVICK, Rachel managed the social media strategy and message execution for the Office of the National Coordinator for Health Information Technology (ONC), an agency within the U.S. Department of Health and Human Services with more than 63,000 Twitter followers.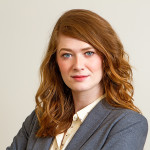 KC Sledd, Atlantic Media Strategies. KC Sledd is a leading strategist at Atlantic Media Strategies (AMS), developing campaigns for leading organizations at pivotal moments of transformation, across philanthropy, social marketing, and corporate social responsibility. Prior to joining AMS, she developed public/private partnerships at Ogilvy Public Relations' Social Change practice, raised money for DC's Woolly Mammoth Theatre Company, and supported GlobalGiving's mission through social media, customer service, and corporate partnerships. She is also the Vice President of Communications for the local chapter of Net Impact, an organization that uses the power of business to create a more socially and environmentally sustainable world. KC earned her B.A. from Virginia Commonwealth University and her M.P.S. in Public Relations and Corporate Communications from Georgetown University.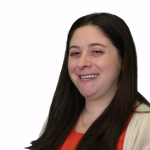 Melissa Zuckerman, JPA Health Communications. Holding an M.A. in integrated marketing communications and a certificate in project management, Melissa is well-versed in both the academic and practical aspects of planning and executing comprehensive programs that engage target audiences across channels to achieve business and communications goals. Melissa specializes in strategic communications, planning and research, branding, message and materials development, partnership outreach, media relations, digital strategy, and event planning. Currently, Melissa is an account supervisor at JPA Health Communications where she specializes in health and nonprofit clients. At JPA, Melissa oversees high profile initiatives for the American Medical Informatics Association, the College of American Pathologists (CAP), Lamaze International, and Together for Safer Roads.