On Thursday, January 28, 2021, the WWPR's Pro Bono Committee hosted a speed-advising virtual event for two local non-profits: The Greater D.C. Diaper Bank and La Cocina VA. WWPR members helped LaToya Davis, Director of Communications at Great D.C. Diaper Bank, identify ways to update the organization's branding and helped Daniela Hurtado, Director of Operations and Programs at La Cocina VA identify ways she could bring in new and repeat customers to the café through social media.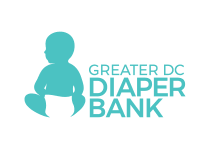 Great D.C. Diaper Bank
Above and beyond a diaper bank for low-income families, the Greater D.C. Diaper Bank supports the economic and economic health of the mothers by providing food, formula, essential baby supplies, essential nursery products, and adult hygiene and feminine products. LaToya identified their greatest struggle as reputational: People have heard of us, but don't know exactly what we do…how we support families overall.
The advisers suggested:
Pitching media tied to relevant observances (such as Children's Dental Health Month in
February) or trends during COVID-19 (including the drastic surge in demand for diapers
and other products)
Finding new ways to identify the stories of those being served and highlighting across
channels
»  Asking partners who they know


» 

Visiting distribution sites/programs and interviewing clients


» 

Requesting story submissions via email or social media
Connecting with other diaper banks to see what communications strategies are most
successful
Leveraging the movement towards "women supporting women" in the marketing strategy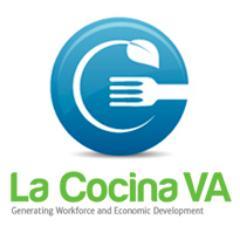 La Cocina VA
La Cocina VA started off as a culinary job training service and has
since expanded its role as a food business incubator, catering
service, food assistance program and community café. As such,
Daniela needed help figuring out how to promote and
communicate their programs – specifically how "to let people
know what we do."
Through the discussion, the advisers helped Daniela focus on
developing the café as a local small business.
Helpful social media tips for small businesses include:
Choose the right channel for the right audience:


»  

Use LinkedIn to build the nonprofit and business side


» 

Use Instagram to build the customer base for the café


» 

Consider having both a non-profit page and a business page on Facebook since
the missions are distinct.


» 

Set up Google and Yelp business pages so you can keep track of reviews and
manage reputation
Use community as validators:


» 

Reach out to community newsletters and business groups to be featured


» 

"Create a Habit" – Regular posting on the feed and stories encourage repeat
business by making the café a go to place.


» 

Don't be afraid to repeat content on both the feed and stories and use all the local
hashtags to reach a broader audience.


» 

Feature the small businesses that the café gets supplies from and tag them to get a
broader audience.


» 

Share stories from the food incubator program to highlight the value of the
kitchen space in the café. The featured program participants can then share with
their networks.
Find out more about how you can support local non-profits by joining the Pro Bono Committee
or checking out the Pro Bono tab in our blog.