Embrace. Embolden. Empower.
On May 20, WWPR named the 2021 Emerging Leaders Awards winners at an all-virtual awards ceremony where Dr. LeMia Jenkins Thompson, Global Head of Communications for Pinterest, gave the keynote address. A pre-event networking hour preceded the event where attendees were able to network with industry colleagues while learning to build a terrarium.
We're proud to highlight five winners from different sectors within the communications field and recognize this diverse group of up-and-coming communications professionals.
Small/Boutique Agency: Stefani Alexander, Vice President, Curley Company
Mid- to Large-Sized Agency: Rosemary Girard, Senior Account Executive, Corporate Affairs, Edelman
Government: Rachel Stephens, Press Secretary, Committee on Transportation and Infrastructure, U.S. House of Representatives
Non-Profit: Maggie McClain, Senior Director of Communications, Food Allergy Research & Education
In-House: Emily Newman, Senior Speechwriter, National Association of REALTORS®
Let's congratulate WWPR's 2021 Emerging Leaders Awards Winners and the amazing finalists.
Contact the WWPR Emerging Leaders Awards co-chairs, Jennifer Dunn and Erika Dyer, at ela@wwpr.org with additional questions.
Eligibility Requirements
Nominee must be no younger than age 25 and no older than age 35 on

June 1, 2021 

and reside in the Washington, D.C. metropolitan area.

Nominees must work in one of the following disciplines: media relations, crisis communications, event planning, social media, digital media, website communications, strategic communications, community relations, internal communications, speech writing, public affairs, public relations, marketing communications, government communications, investor relations communications, consumer/lifestyle communications, branding, and writing/editing.
Nominee

 

cannot

 

be

a current WWPR board member.
Nominee must have demonstrated leadership, including contributions to the field, post-college.
Nomination Instructions
The nomination period for the 2021 Emerging Leaders Awards is now closed.  Thank you for taking the time to submit your nominees. We are excited to announce the recipients during our awards ceremony on May 20th.  Register for the  Awards Ceremony and be sure to reserve your spot to network with your colleagues beforehand and honor your them for their contribution to the public relations and related fields.
More About our Emerging Leaders Awards
The ELAs recognize rising stars in the communications industry, and showcase the field's most talented young women (ages 25-35) for their professional accomplishments. These honorees implement innovative communications strategies that go above and beyond – achieving impressive and extraordinary results.
The ELAs were created in 2010 as a special accolade for young women active within the communications field that were making a significant impact on the industry but were not being recognized due to age or years of experience. The Emerging Leaders Awards ceremony is an opportunity to hear from these up-and-coming leaders that will inspire and educate, and celebrate the value of public relations. The honorees will be promoted in WWPR materials and on the website. Honorees will be named at the awards ceremony based on their contributions as well as their potential to contribute to the industry for many years to come, making them truly emerging leaders.
For the second year in a row, honorees will span from different industries and will be honored in the following categories: nonprofit ELA honoree, corporate ELA honoree, association ELA honoree, agency ELA honoree, government affairs ELA honoree, and an independent/PR practitioner ELA honoree.
Eligibility requirements and nomination instructions are detailed below. Please direct questions about nominations to Jennifer Dunn and Erika Dyer, WWPR board members and Emerging Leaders Awards co-chairs, at ela@wwpr.org.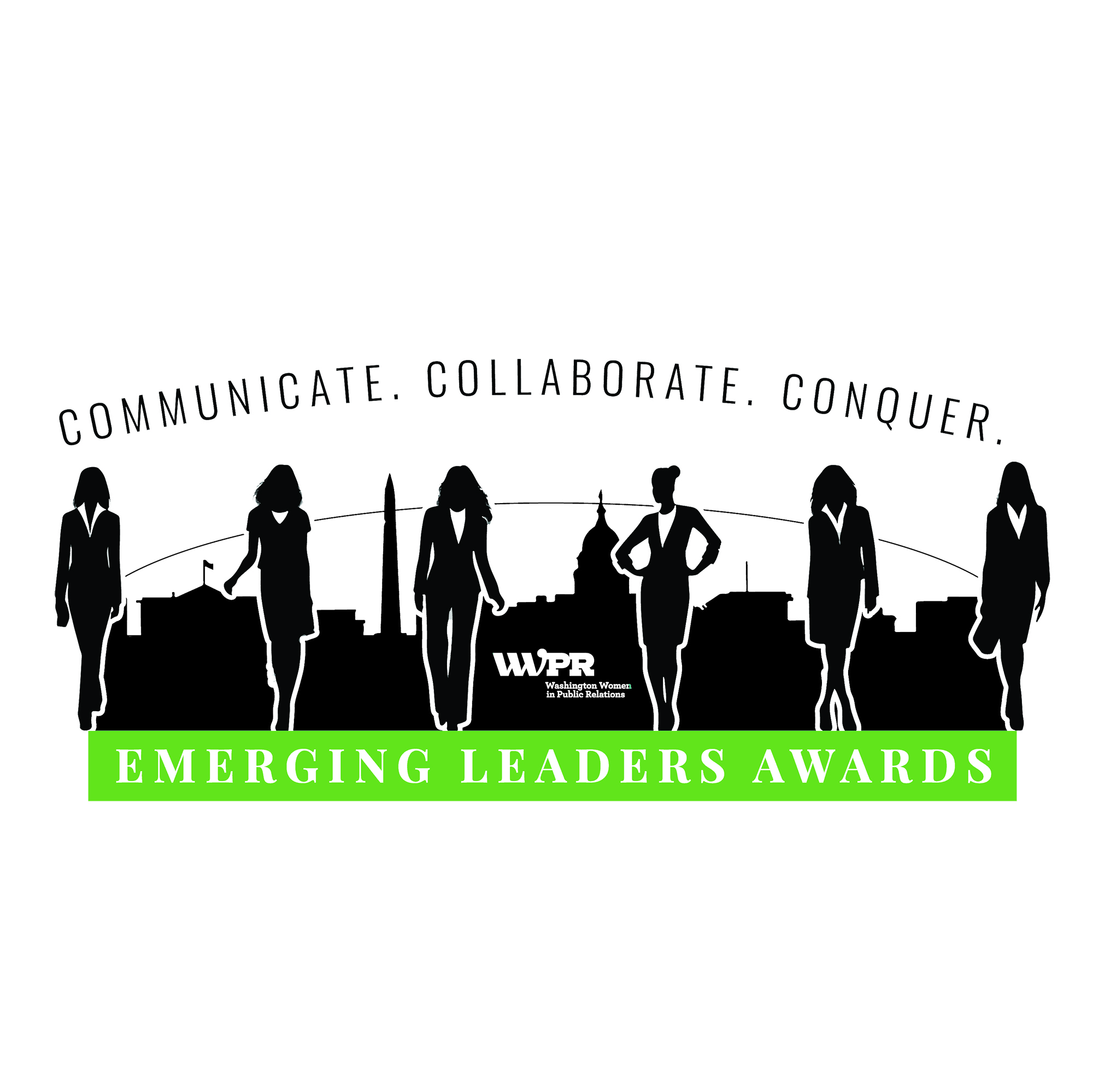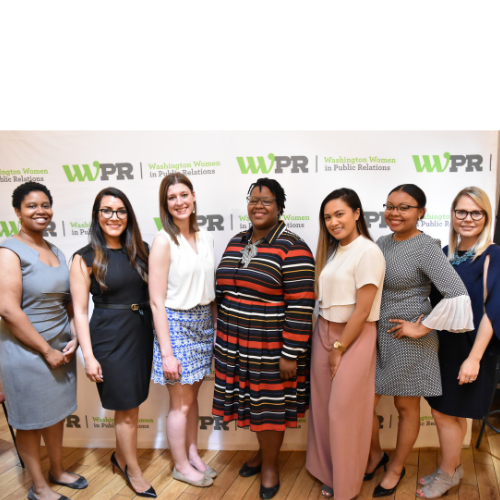 Our 2018 finalists answer the question — What does being an Emerging Leaders Awards finalist mean to you? See the answers here.