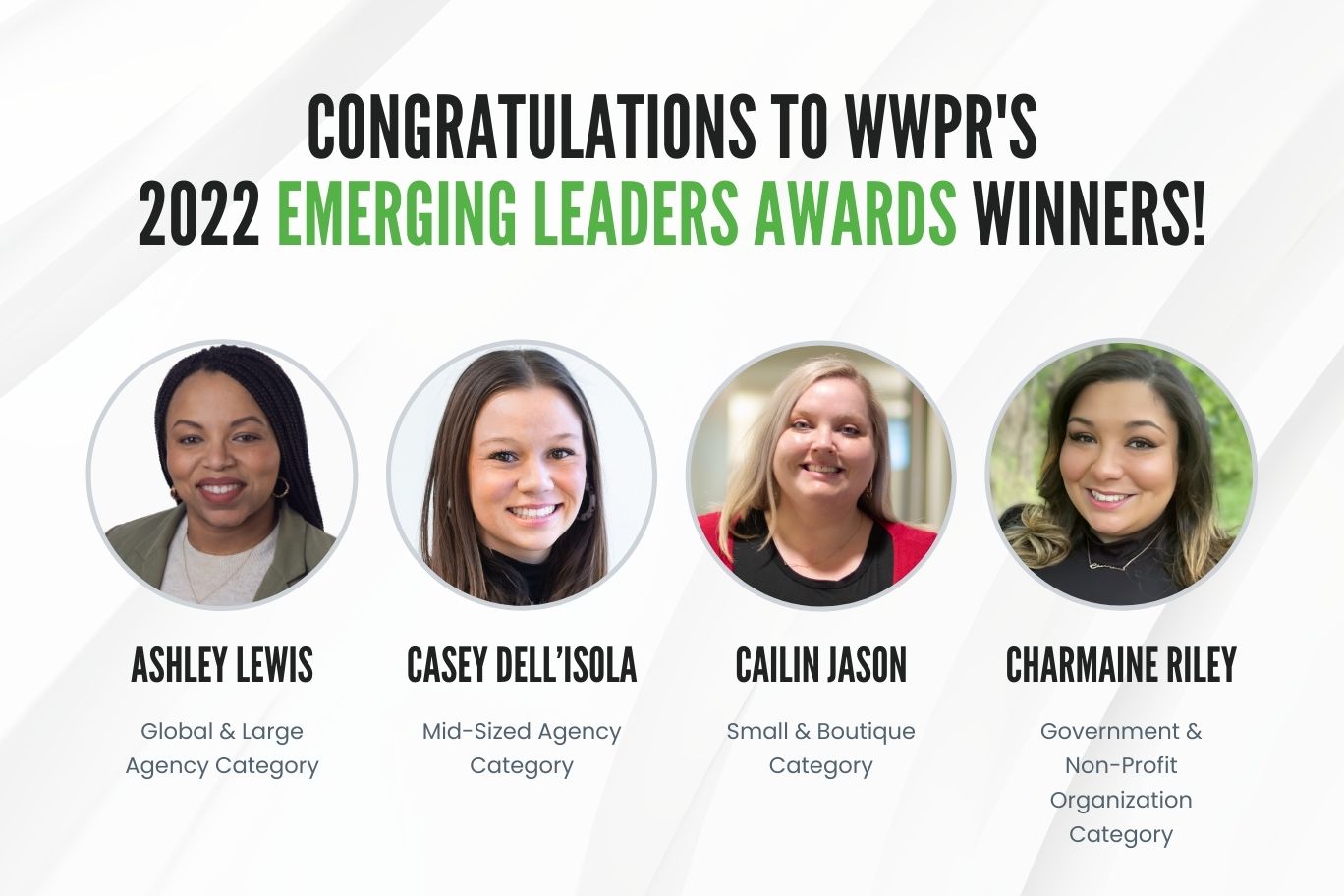 Reunite. Reflect. Recognize.
The ELA winners were announced at a special awards reception at LiUNA's Rooftop in Black Lives Matter Plaza on Wednesday, June 22. Dr. Laila Mokhiber, Director of Communications for UNRWA USA, gave the keynote address. Attendees also heard from WWPR's pro bono client, New Endevours for Women (NEW). The complete list of 2022 WWPR Emerging Leaders Awards finalists can be found here.

We are pleased to announce this year's 2022 WWPR Emerging Leaders Awards Winners:
Global & Large Agency: Ashley Lewis, Senior Vice President, Edelman
Mid-Sized Agency: Casey Dell'Isola, Account Director, REQ
Small & Boutique Agency: Cailin Jason, Senior Account Supervisor, Hager Sharp
Government & Non-Profit Organization: Charmaine Riley, Communications Director, A/B Partners
Special Thanks to our Judges
A distinguished panel of judges selected the winners based on their record of excellence and accomplishments in their careers thus far, as well as their leadership qualities and ethical standards. The 2022 judges included:
Sukhi Sahni, Senior Vice President, Head of Brand, DEI, Technology and Innovation Communications at Wells Fargo
KayAnn P. Schoeneman, President at Curley Company 
Danielle Veira, Founder and CEO at Minerva's Legacy Consulting Group, LLC
Susan Waldman, Chief Marketing and Communications Officer at Meals on Wheels America
Learn more about this year's winners in our press release.  
For more information, contact: Erika Dyer and Stephanie Wight, WWPR Emerging Leaders Awards Co-Chairs ela@wwpr.org
More About our Emerging Leaders Awards
The ELAs recognize rising stars in the communications industry, and showcase the field's most talented young women (ages 25-35) for their professional accomplishments. These honorees implement innovative communications strategies that go above and beyond – achieving impressive and extraordinary results.
The ELAs were created in 2010 as a special accolade for young women active within the communications field that were making a significant impact on the industry but were not being recognized due to age or years of experience. The Emerging Leaders Awards ceremony is an opportunity to hear from these up-and-coming leaders that will inspire and educate, and celebrate the value of public relations. The honorees will be promoted in WWPR materials and on the website. Honorees will be named at the awards ceremony based on their contributions as well as their potential to contribute to the industry for many years to come, making them truly emerging leaders.
For the second year in a row, honorees will span from different industries and will be honored in the following categories: nonprofit ELA honoree, corporate ELA honoree, association ELA honoree, agency ELA honoree, government affairs ELA honoree, and an independent/PR practitioner ELA honoree.
Eligibility requirements and nomination instructions are detailed below. Please direct questions about nominations to Erika Dyer and Stephanie Wight, WWPR board members and Emerging Leaders Awards co-chairs, at ela@wwpr.org.
Nominate a friend, a mentee, a mentor or a colleague today by June 3, 2022.
Eligibility Requirements
Nominee must be no younger than age 25 and no older than age 35 on

June 1, 2022

and reside in the Washington, D.C. metropolitan area.

Nominees must work in one of the following disciplines: media relations, crisis communications, event planning, social media, digital media, website communications, strategic communications, community relations, internal communications, speech writing, public affairs, public relations, marketing communications, government communications, investor relations communications, consumer/lifestyle communications, branding, and writing/editing.
Nominee

 

cannot

 

be

a current WWPR board member.
Nominee must have demonstrated leadership, including contributions to the field, post-college.
Nomination Instructions
The nomination period for the 2022 Emerging Leaders Awards is now closed.  We were excited to receive your nominations and will announce the recipients during our awards ceremony on June 22.  Register for the
Awards Ceremony
and be sure to reserve your spot to network with your colleagues beforehand and honor them for their contribution to the public relations and related fields.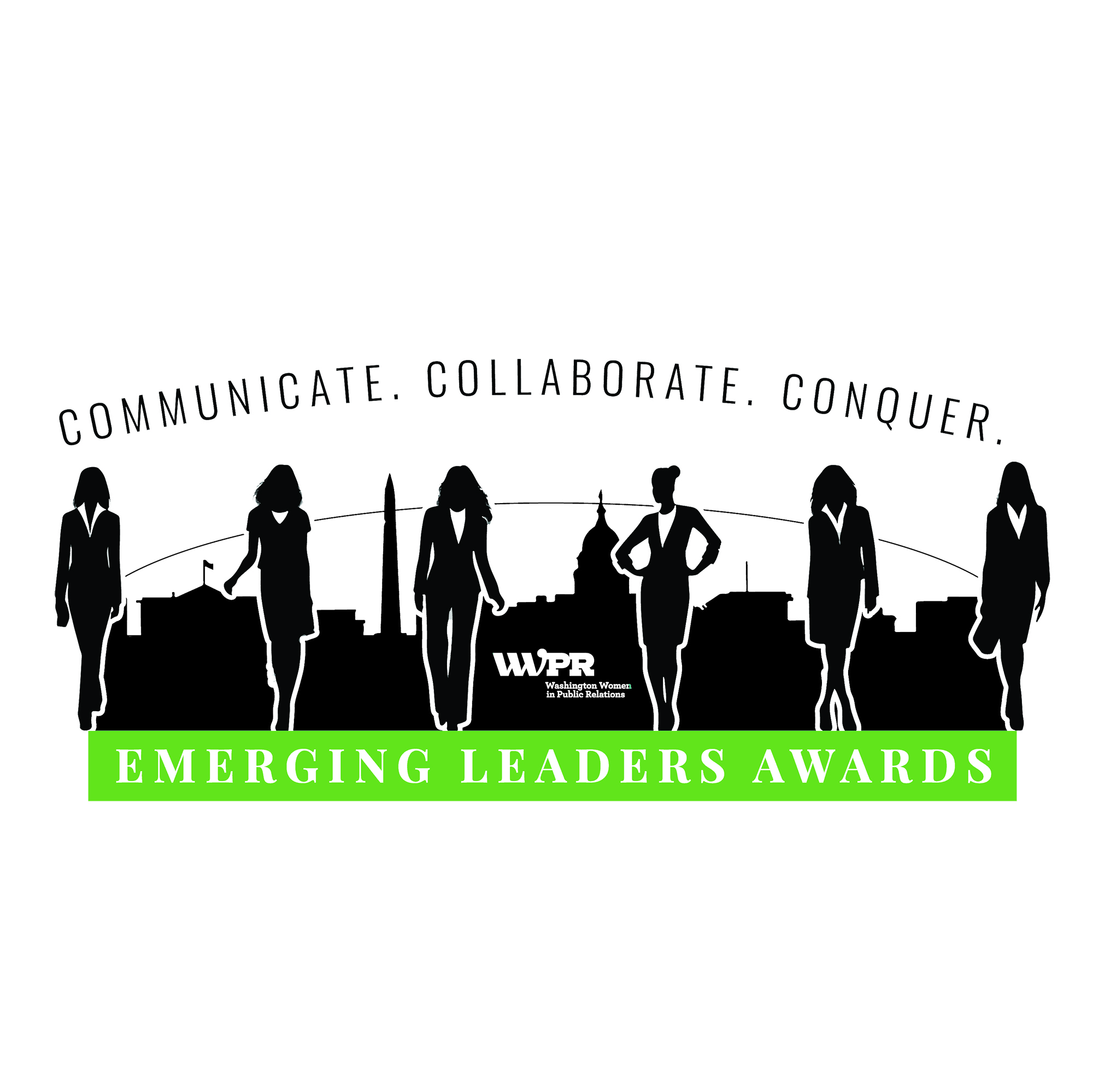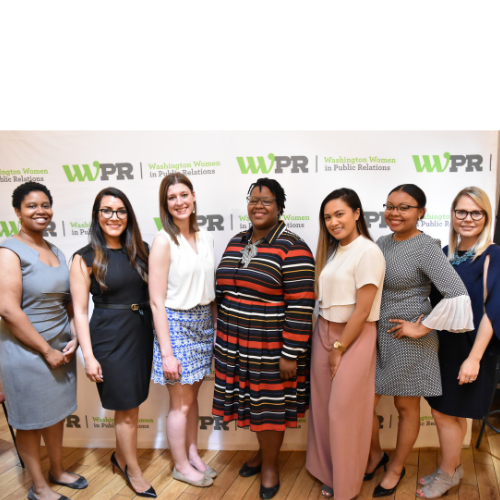 Our 2018 finalists answer the question — What does being an Emerging Leaders Awards finalist mean to you? See the answers here.