The WWPR Emerging Leader Award Committee asked me to write a letter to my 25-year-old self in the hope of inspiring and offering some advice to the next generation of leaders in public relations.  Thinking back to 1993, when I was 25 and working my dream job on Capitol Hill for Senator Daniel Patrick Moynihan (D-NY). I'd made it to Washington – and Capitol Hill no less – and was inspired and excited about what the future held for me.  At the same time, there are a few things I wish someone had told me.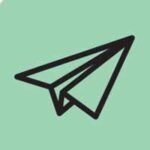 Enjoy the Journey:  You can't know how your journey will go and where you will end up, but if you are too focused on the end, you will miss some of the best times along the way.  At 25, you should have some fun.  The entire world is ahead of you – embrace and enjoy figuring out your path.
Planning is Good:  Don't plan so much that you don't enjoy the present, but don't leave the future to chance.  Ask yourself where you want to be in 5 years and in 10 years.  Write it down just for you and own it.  By putting it on paper, you are more likely to make it happen.  For me, I reflect and write down personal goals each January.  It is my way of encouraging inspiration but also accountability.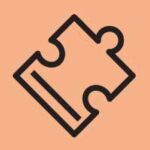 Be Willing to Change Your Mind:  Very few people know exactly what they want to do or be when they "grow-up."  You are learning about life while living it.  It is ok to have a plan and a path and then change your mind to go in a different direction.  Listen to your gut and be willing to make change when you need to.  For me, I came to Washington to work in politics and while I still love politics, when I was around 30 years old,  I changed my career to communications and subsequently chose to be an entrepreneur and run my own business.  When I was 25, I would have never imagined either.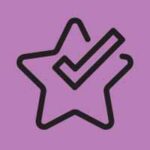 You Got This:  I say "you got this" often, mostly as a reminder to myself.  If you don't try, you won't ever know that you can do it.  It is ok to be afraid and it is ok if you don't get it right the first time.  Some of the biggest leadership moments for me have been when I have made a mistake or when I have had to lead during a difficult time.  As much as you want to avoid these hard moments, try to dig deep as you are navigating them and realize you will come out stronger.  The thought of coming out stronger always helps me keep moving forward.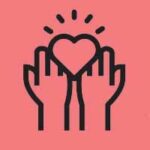 Ask for Help:  I am a big believer in mentorship and love helping young people on their career journeys.  I also have benefited (and still do!) from those who have helped me.  Whether it is help understanding your career path, advice on solving a specific problem, or a connection into a new job or opportunity – don't be afraid to ask for help.  Ask for the job.  Ask for the raise. Ask for mentorship when you need it.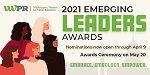 Finally, my ask of you today is to step outside of your comfort zone and put yourself out there.  You can embrace all five of the points I have outlined above by asking a friend, colleague, or mentor to nominate you for the WWPR Emerging Leader award.  The deadline is April 9 and you need to be between 25-35 to be eligible.  Make winning this award part of your journey and go for it!!
 Jennifer Curley is President and CEO of Curley Company and Publisher of The Association 100. Jennifer is a business strategist, expert communicator, and entrepreneur. She is an authority in the areas of reputation and risk management, thought leadership and content strategy. Jennifer has represented Fortune 100 companies and large trade associations as well as start-ups and non-profit organizations in a diverse cross-section of industries and she is considered an expert in the "personalities, process and politics" of Washington, D.C. In 2020, Jennifer was named Woman of the Year by Washington Women in PR.