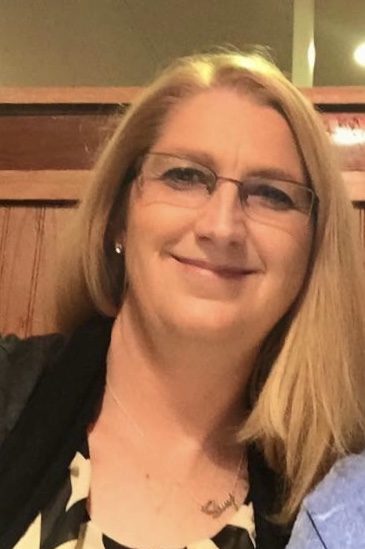 We're proud to introduce Sherry Perez, one of our newest members! She's a senior account executive at Strauss Media Strategies, a national PR firm specializing in radio and television and long-time WWPR Platinum sponsor.
I had the chance to get to know Sherry earlier this month, starting with her journey as a sports reporter-turned-PR pro and her excitement in joining WWPR with Strauss Media Strategies' support.
Her Experience
At Strauss Media Strategies, Sherry works with a variety of clients and, like many of us, loves that no two weeks are the same. One minute, she'll be working with an environmental client and the next promoting an author's new book, then gaining media exposure for a political candidate or startup that next week.
She enjoys working a project from start to finish—from writing, pitching, scheduling interviews, handling tours, tracking placements, and preparing media reports. In her experience, there's nothing better than having an client ecstatic about the work she's doing, especially when she feels the project is helping to make a difference.
Before entering the varied world of PR, Sherry started her career in California as a sports reporter. After working for a variety of newspapers in the state, Sherry took on a new challenge when she joined a major sports PR firm in LA. There, she led the motorsports division, managed several accounts, and even had the opportunity to work several Super Bowls!
Her Involvement in WWPR
Though new to membership, Sherry has been familiar with WWPR over her 12 years in the area. She's worked with WWPR in the past as a member of PRSA-NCC, where she used to chair the chapter's professional networking committee and help organize joint events between our two organizations.
Now with Strauss Media Strategies, her firm is more than supportive of the networking and professional development opportunities WWPR has to offer. She plans on continuing to be involved with WWPR's events through the sponsorship and exploring involvement in WWPR's committees.  
Her Out-of-Office Hours
On the weekends, Sherry spends her time in Loudon County (all those wineries!), where she lives with her husband, chihuahua, and rescue kitty. As a huge animal lover, she often pet-sits or participates in animal rescue charity walk/runs. She also enjoys going to Nats and Caps games, especially when the Giants and Sharks are in town.
In addition, she is a long-time member of the Association for Women in Sports Media and continued member of PRSA-NCC.
Her Advice for New Members
She encourages aspiring members to join WWPR as soon as possible! She wishes she pursued it sooner and thinks it's a great opportunity to meet others in your field and, potentially, make lasting friendships.