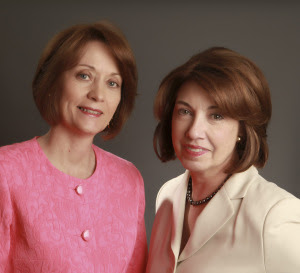 For PRofessional Solutions, LLC being a WWPR sponsor is just part of a natural progression.
"I've been a member of WWPR for 30 years," reports CEO Kate Perrin. "Having been an active member was a real asset when I started the area's only public relations temporary agency 24 years ago."
Both Kate and PRofessional Solutions' Managing Director Melanie Jordan have served on the WWPR Board. Kate, who chaired the first PR Woman of the Year luncheon, went on to serve as WWPR President in 1992. Melanie has had two rounds of service as Professional Development Chair from 2003 to 2005, and again in 2013 to 2015.
"The PR Woman of the Year award is really special to me – honoring outstanding achievement by women who are increasingly moving up in our industry – and I'm proud to have nominated three of the winners," says Kate. "So Melanie and I have loved being able to make our sponsorship focus on that with an annual dinner for winners and past presidents. It connects them all and shows that their services and accomplishments continue to be valued."