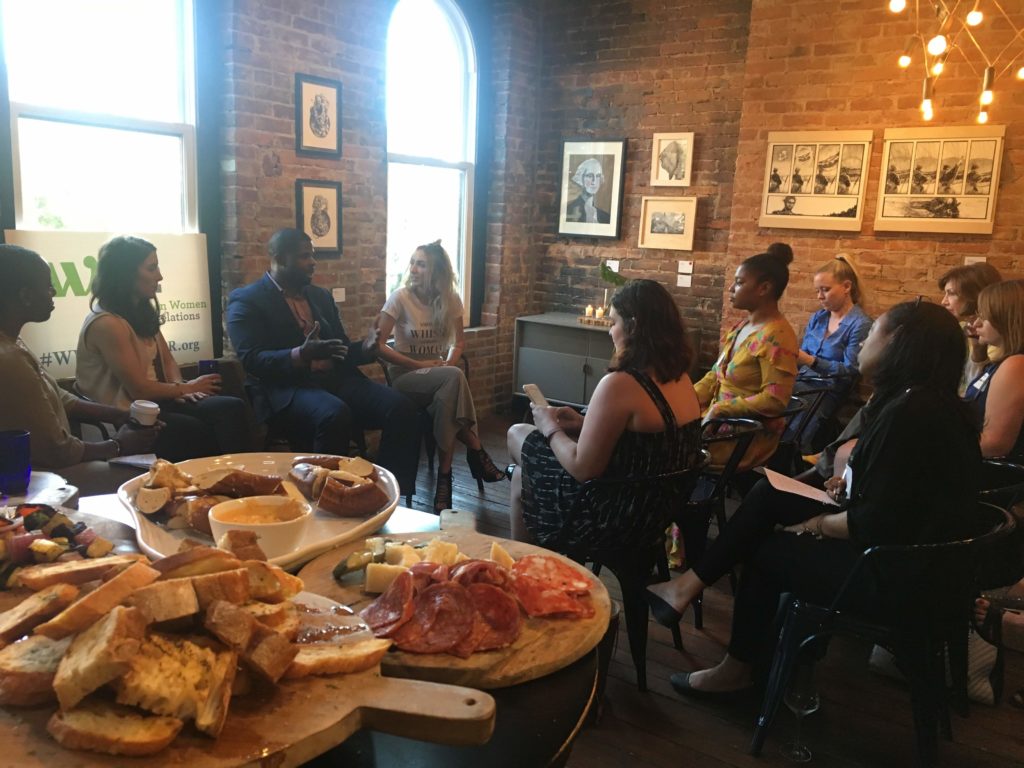 With more and more competition, it can be harder than ever to make your event stand out in the crowd. As PR and communications professionals, many times this task falls to us and we must be ready to use all of the tools in our arsenal to make it happen.  
WWPR's Event Planning Panel brought together four industry pros who organize some of D.C.'s most in demand events to share the ins and outs of the trade:
Here's some of the advice the panelists shared to help you hit it out of the park every time:
1. Make it memorable
Jasmine kicked off the event by asking the panelists about the last event they really enjoyed and why. For Alexandra, the event in her mind was memorable because of all the aspects of the event—from stellar lighting to local business participation to cohesive music—tied the space and community together. Antonio described a recent event he attended with a diversity and inclusion theme was mirrored in the flow of the space and the openness.  
As for Kate, the event she recalled was unlike any of her recent experiences—and was far from 'grammable' since guests had to check their phones. She described it as a simple and organically grown event that worked because it was intentional and reflected the content.
The common thread? Each event had something that stuck in their minds in one way or another and catered to their audience.
2. Have a purpose
When asked whether it's more important to have a sexy or purpose-driven event, all the panelist emphatically chose the latter. Alexandra explained that, in her mind, events must be purposeful to leave guests with a positive feeling that will linger long after the event ends.
Antonio also recommended designing your event and strategy around what you want people to do when they leave to increase ROI. Then drive that message home during the event and create opportunities to remind them of the purpose.
3. Sell your event
As Jasmine described it, it's one thing to have a great approach, but how do you get people in the door? Our panelists had a few recommendations, including getting the community involved by engaging local businesses and calendars, promoting key speakers, utilizing peer influence, and—if all else fails—being ready to reposition your event if it's not gaining traction.
The panelists also discussed the importance of making the experience and space Instagram-worthy—unless it is intentionally not so, a la Kate's referenced event—so attendees are amplifying their experience before, during, and after the event, and giving you even more cred.
4. A few personal traits will go a long way
According to our panelists, all great event planners have a few traits that make them successful. For one, they all insist empathy is important to truly meeting clients' needs and expectations. But, Kate made sure to add that, while empathy stays, it's important to be true to yourself (or your venue) and know your own value—be the voice of reason while incorporating the client's vision.
They also agreed that an 'all hands on deck' mentality could come in handy, making it important to be well-versed in a number of aspects of event planning—such as lighting or technology—and willing to get down and dirty with some dishes or toilets, if the situations calls for it. Hiring a kick-butt team and being able to delegate also goes a long way—and saves you from burning out.
Takeaways from our panelists…
Kate: You're already doing it, so take the time to hone your skills.
Antonio: Collect the data and analyze the metrics to justify your purpose.
Alexandra: Since event planning is always changing, you'll always be able to grow.
Jasmine: Be open to understanding all the pieces and people that contribute to an event.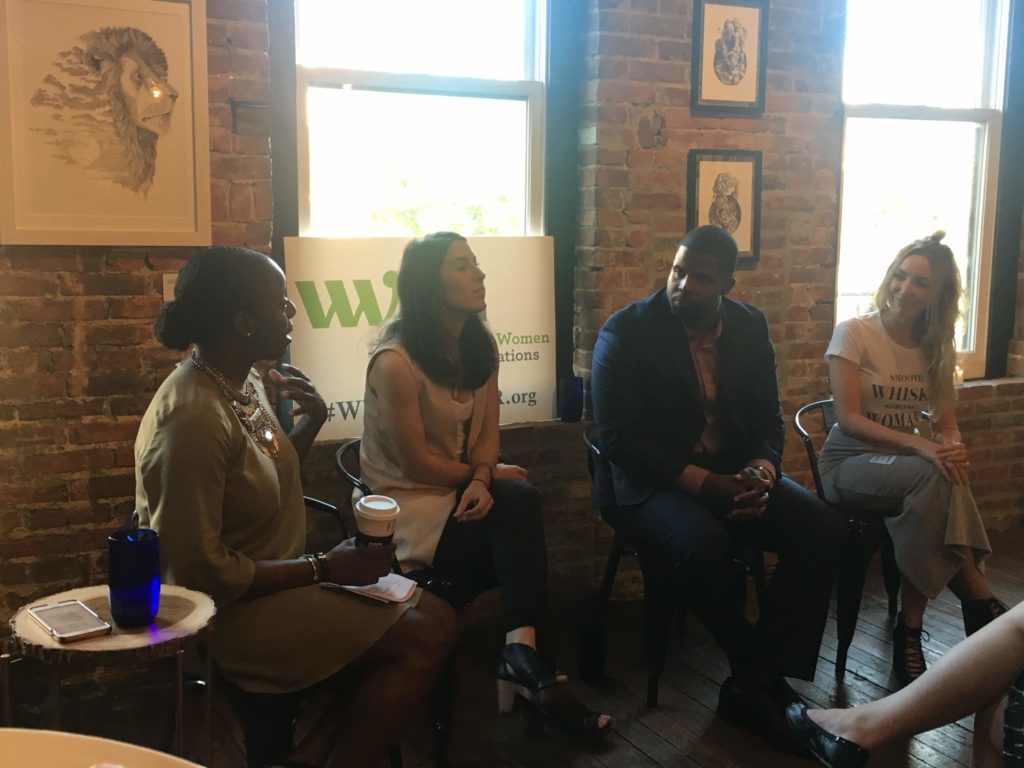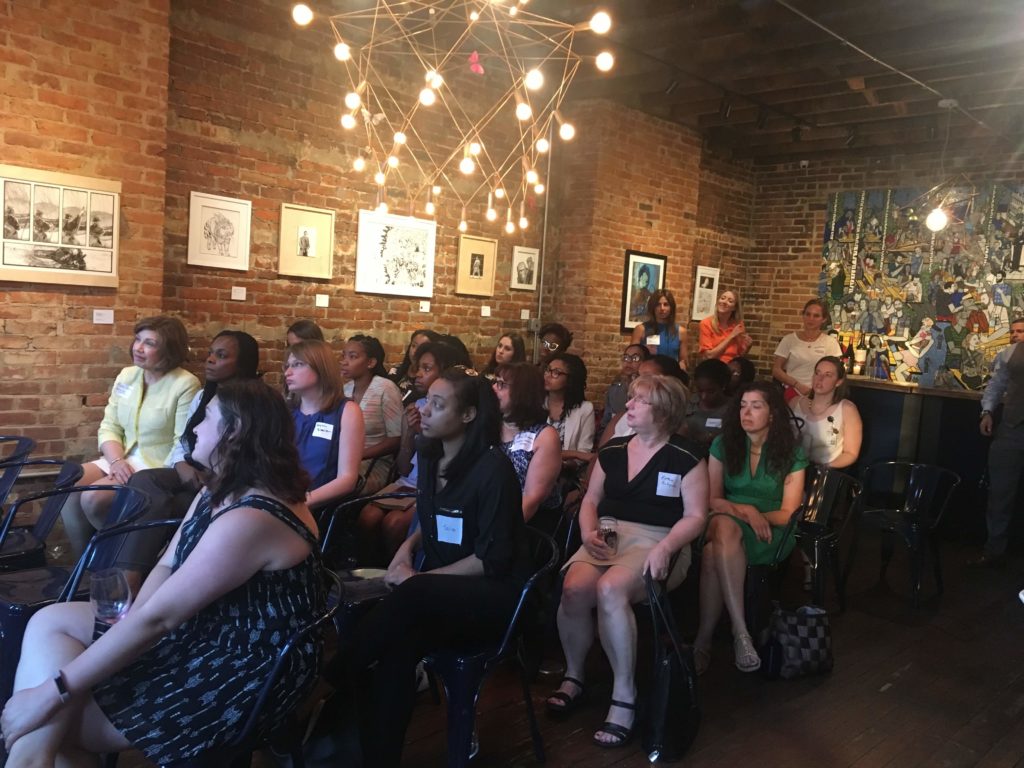 Check out the WWPR events calendar to register for more events!