WWPR's Pro Bono Committee was established in 1993 to offer marketing and communications expertise to non-profit organizations focused on supporting women and/or children in the DC region. The Pro Bono Committee's 2018-2019 client is the Sitar Arts Center, which provides multidisciplinary arts education to economically vulnerable children and youth in DC. Previous pro-bono clients have included:
2018-2019 – Sitar Arts Center
2015-2017 – Bright Beginnings Inc.
2013-2014 – Financial Literacy for Women and Children (FLOW)
2011-2012 – Thrive DC 2009-2010 – Children's Law Center
2006-2008 – Doorways for Women and Families
2003-2005 – Safe Shores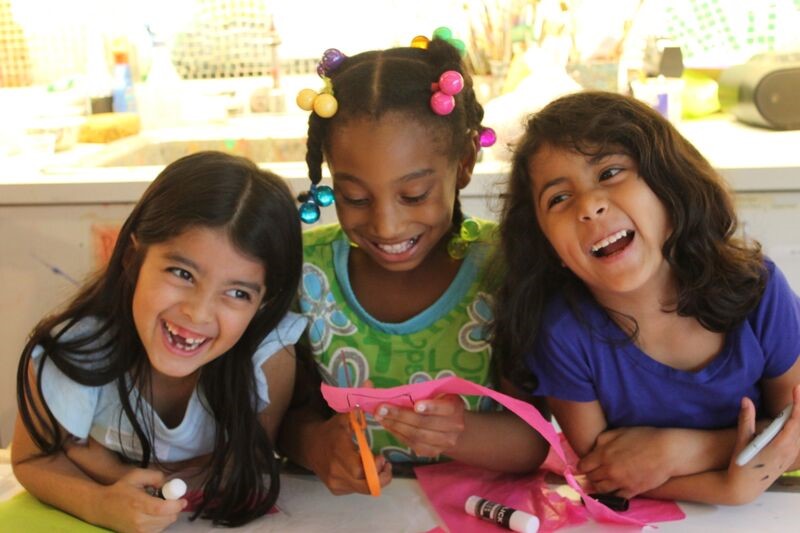 What We Do
As a forward-thinking committee working hands-on with the client, we welcome fresh ideas, new initiatives, and proactivity. Within the committee, members are able to explore and participate in various team-based positions to support, including: media relations, social media strategy, website content development, writing/editing, new client search, and much more.
Interested in Joining?
We're always looking for volunteers to join the Pro Bono Committee! Volunteers must be active WWPR members, attend five committee meetings per year, assist with one pro bono project, and respond to project or personal requests within three days.
Current Pro Bono Client
WWPR is excited to provide support for Sitar Arts Center as the pro bono client for 2018-2019!
Sitar's mission is to provide multidisciplinary arts education to the children and youth economically vulnerable in Washington, DC. Sitar's goal is to foster personal and artistic growth through the visual arts, music, drama, dance, digital arts and creative writing. Their afterschool, weekend and summer classes offer children and youth from low-income households an opportunity to further develop, enhance and apply the skills learned in their day-to-day school education.
Interested in becoming involved or learning more about Sitar? 
For more information, please contact Angela Robinson, angela@sitarartscenter.com.
Learn more about Sitar Arts Center: 
5 Things to Know About Our Pro Bono Client
Sitar Arts Center Takes the Stage for Mayor Bowser's Launch of Learn 24
Interested in Applying to Become a WWPR Pro Bono Client?
To qualify to be a WWPR Pro-Bono client, an organization must meet the following requirements and apply through our RFA process. RFAs open every two years. The next RFA will open July 2019.
Applicant must be a 501 (c) 3 non-profit organization.
Proof the organization has been in existence for at least 24 months.
Must be based in the Washington, DC metro area.
A dedicated point person to handle day-to-day contact.
A mission dedicated to serving women and families in the Washington DC metro area.
For more information email probono@wwpr.org.