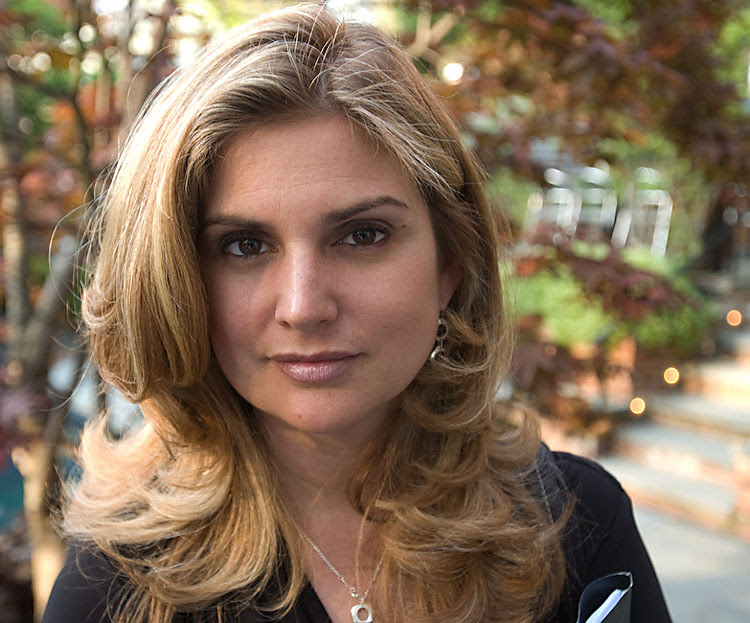 By Lindsay Young, PR Woman of the Year Committee Member
Our 29th annual Washington PR Woman of the Year Award celebratory luncheon is just around the corner! At this year's event, we are thrilled to bring back previous Woman of the Year finalist Kirsten Suto Seckler, chief brand and communications officer for Special Olympics International as the keynote speaker. In preparation for the event, Kirsten sat down with us to discuss her career in public relations, advice for women in PR, and her favorite things about WWPR.
How did you get your start in PR?
My first job after college was driving the Oscar Mayer Wienermobile. I worked as an official spokesperson for them, driving the Wienermobile to every big party and small-town parade in America. After that, I helped manage the Wienermobile department and recruited students that might be interested in the position. I was working within the marketing department and we did a lot of work to integrate the Oscar Mayer brand into Kraft, while not losing the identity of the Oscar Mayer brand. Soon it came time for me to move up in the company and something in my gut told me that didn't feel right. After some soul searching, I realized that the thing I really loved about the Wienermobile was that the Wienermobile made people feel good. What I loved and wanted to do in my next job was to be able to turn people's lives around. That's when I found Special Olympics.
How did you get involved with Special Olympics?
I joined Special Olympics in Wisconsin with their state program and I worked for them for a couple of years as the director of marketing and communications before moving to headquarters in Washington D.C. in 2000. I started as a media relations manager and we were rapidly growing. We decided that we were going to make this audacious goal to double our million athletes around the world after we heard that the World Health Organization had estimated 3 percent of the world's population had intellectual disabilities, which is about 200 million people. We realized needed to step up our game and started establishing regional offices in seven regions of the world. While conducting this new growth campaign, we learned that there was massive gaps and problems that our audience was facing. It wasn't just access to sports, but also health injustice, health disparities, major intolerance, and violence. From being primarily a sports organization, we became the world's largest public health organization for people with intellectual disabilities. When I started, there was only a million athletes only in the United States. Today we're almost at six million athletes in 176 countries, and 85 percent of what we do is outside the United States.
What are some projects you're working on for Special Olympics?
Special Olympics is celebrating its 50th anniversary this year. Our founder, Eunice Kennedy Shriver, invited people who had been living in institutions to come out and participate in this event. It was a revolutionary moment because parents of children with intellectual disabilities had their world turned around. They had been told for so long that their child "can't do that, put them in an institution." Here it was put on display that their child can. Many people don't realize that we do something called "Unified Sports," which brings people with, and without, intellectual disabilities together on the playing field. That project is happening in 5,000 schools in America, and it's lowering bullying rates. We are kicking off our Inclusion Revolution, which includes our World Games taking place in Abu Dhabi in the United Arab Emirates, which also includes the ability for people to pledge their support for inclusion. We are also doing this series with ESPN called the Game Changer Series. They are films, that are three to six minutes long that focus on how somebody with intellectual disabilities can influence inclusion. We're reinforcing this message of inclusion and leadership of people with intellectual disabilities through storytelling.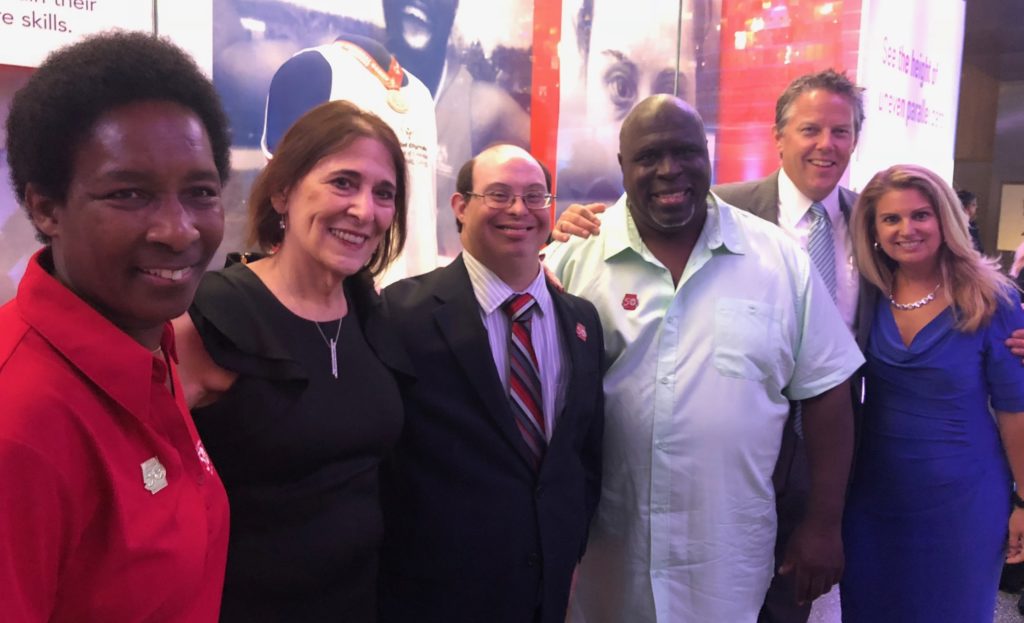 How do you think that leaders can foster inclusiveness in the workplace?
When you think about diversity and inclusion, usually people think disability, but they're not thinking about intellectual disability. What really needs to happen, is that you're not just including someone because you're trying to check a box. shouldn't be trying to check a box, but instead trying to foster an environment of welcome and learning. We have something that we're going to be rolling out over the course of the next couple of months called "Unified Leadership."  We're going to be teaching workplaces and other environments, not only how to include somebody with intellectual disabilities in your workplace, on your committee, or in your club, but also how to prepare for that.
How would you define success? 
Success is what you make it. A wise person once told me that there are six areas of your life that you should focus on. The six F's: your family, your friends, your fun, your faith, your fitness, and your field. Think of those six things in a pie. How you are going to manage your pie? At times, you're going to put a lot more emphasis on field. While other times you're going to feel like you need to put some emphasis on family. But if you can manage goals within those six areas of your life, and you can balance them — that to me that is success.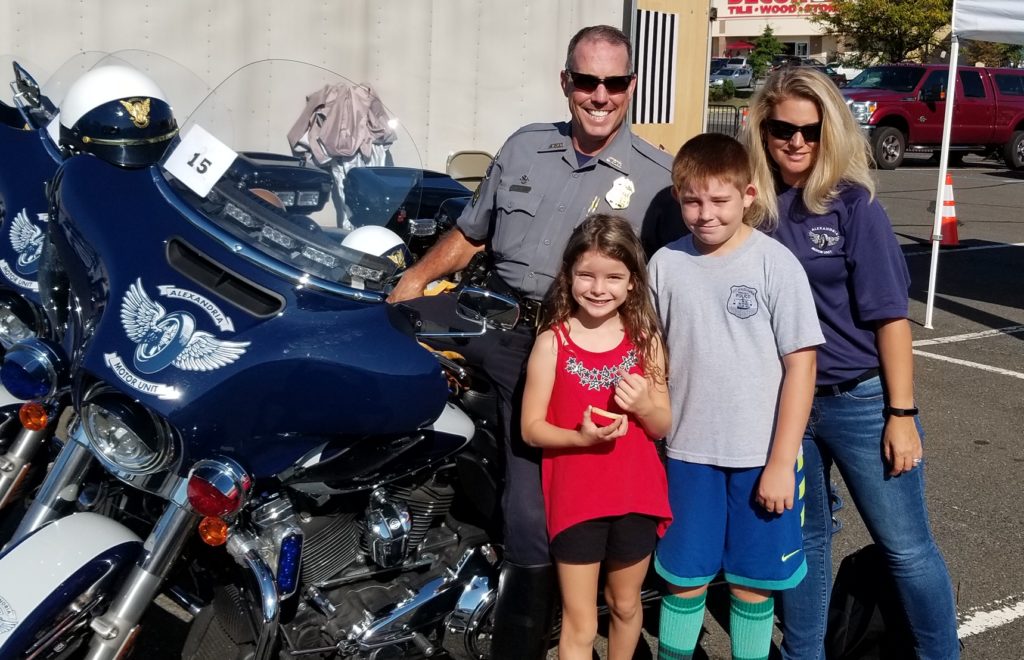 What advice would you give to women in the PR field and other members of WWPR?
Use your voice. Have curiosity. Be willing to learn. We're hearing and learning so much about how women have not used their voice because they felt like it was going to hold them back. Quite frankly I think in this day and age, the door has been blown open for women to use their voice. If we don't take advantage of that, that door might close again. I think we need to bust it open and bust it down. Women need to not feel held back. They need to speak up when injustice is happening. It's time for us to use our voice and not be scared to do it. They also need to immerse themselves in every opportunity to learn. I am a lifelong learner, and I feel like I learn something every day. When you're curious about something, you're willing to be open to learning and that helps growth.
What do you think about being nominated for Woman of the Year? How did it influence your career?
I think the Woman of the Year award is an interesting and important award. When you look at the PR industry, a lot of people in the leadership roles are men. A lot of people leading agencies are men. I think when you can highlight successful women in this industry and you can call out their it is very important. I think this award important, especially now more than ever.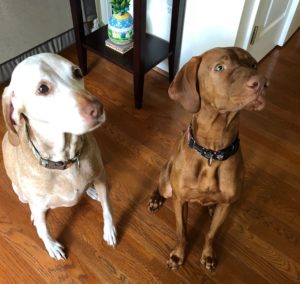 What else do you enjoy doing in your free time?  I have two kids and two dogs and an awesome husband. So, I love to spend time with them. So, I spend a lot of time at little league games and gymnastics meets. But my true love is my two vizslas. I have a 12-year-old and an eight-month-old that my husband surprised me with earlier this year. I love to hike with my dogs and walk my dogs because they have so much energy. They're so much fun. We also have a house on the Jersey Shore, so every moment I can, I spend my time on the beach. It's on my Twitter and my Facebook: I am solar powered and salty. The more time I can spend in the sun or on the beach, I do. It makes me a better person
We look forward to hearing more from Kirsten and honoring our finalists and the 2018 Woman of the Year! Join us on November 9, 2018, register to attend here.