By: Stacy Merrick, Powell Tate
When it comes to large-scale, attention grabbing events that make national headlines, Washington D.C. is at the epicenter. From political panels and high-profile dinners to buzzworthy tourist attractions and activist marches, our nation's capital draws crowds from near and far.
On Wednesday night, WWPR brought together several leaders who are the brains (and the brawn) behind the events that go viral, break records and set the bar for event planners everywhere. With Derek Brown of the Drink Company guiding the conversation, the all-star panel included:
Whether an event specialist, or someone looking to build their skillset, the panelists shared advice that can help make us all better professionals. Here are the top three takeaways:
Learn From Your Mistakes
Derek started the conversation asking panelists to share their worst event planning horror story. And while the question drew many laughs (just ask Denise about the time she had to guide horses through the National Museum of the American Indian), Brian succinctly summed up the key takeaway, "You learn so much more when you mess up."As any PR professional knows, executing a flawless event is a tall order. Almost always there's a last minute crisis or unanticipated speed bump. All of the panelists emphasized that while you can't necessarily prevent issues from arising, you can put a plan in place to be adaptable and use the strengths of your team to navigate through a change of plans.

Take for example the launch of the Yayoi Kusama: Infinity Mirrors exhibit at the Hirshhorn Museum. As many DC locals may remember, the museum website crashed right as tickets went on sale. As Allison described it, "it was the most stressful 15 minutes of my life." But what started as a horror story, turned into DC's story of the year. Allison and her team jumped into action; they were proactive and transparent about what happened letting people know that 57,000 people tried to visit the website at the same time, resulting in the crash. This strategy paid off and kicked of the exhibit's craze (and if you're anything like me – you were one of the thousands of people who had a calendar reminder to try and get your tickets each Monday at Noon!)

The Future is Social
"Social media is not optional," Christina said – and I couldn't agree more. How to leverage social channels and create compelling, shareable content was a major theme throughout the panel.As Allison explained, we are quickly shifting to an experience economy, "it's all about being there, seeing something and then sharing it with someone else." Leveraging social media is now a key component of the event experience. It's a way to mix different voices together to tell one story, and by using social media influencers, you can extend the reach of your message and build credibility through a trusted party.

One important tip Brian offered to the crowd is to be consistent. Make sure that the message you're communicating and the story you're telling is consistent across all platforms.

The Importance of Team Communication
When planning an event – be it a national convention or a small thought leader roundtable – there are a flurry of details to keep track of. When asked how to stay organized, both Brian and Christina emphasized the importance of internal communications.As professional communicators, we naturally think about how we can help our organization or our clients get their message across to external audiences. Our day-to-day revolves around talking points, press releases and content. But when planning an event, strong internal communication is one of the most critical factors to smooth execution.

Denise stressed putting in place a system that is customized to your team and event, "you need to use what works for you." So whether it's establishing a regular cadence of calls and meetings; keeping a master task list and appointing a task master; or using the buddy system to make sure knowledge is spread across the whole team, ensuring that your whole team is on the same page will make any event run more smoothly.

Some of the organizational tools the panelists recommended, include:
– Slack
– Asana
– Google Docs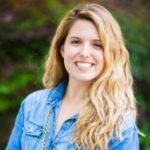 Stacy Merrick is a Group Manager at Powell Tate, and is a member of the health care and public affairs teams. Stacy has worked at PR firms in Washington, D.C. and Miami, as well as at POLITICO. She is a graduate of the University of North Carolina at Chapel Hill where she earned a B.A. in Journalism and Political Science.