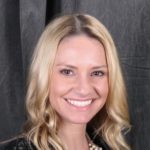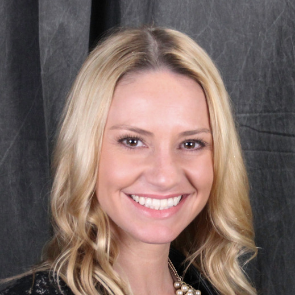 Anyone else still wrapping their head around the fact that 2021 is almost over? Every year tends to fly by faster and faster, but this year in particular it's hard for me to believe holiday season is already in full swing. 2021, like it's predecessor 2020, brought unprecedented times in our world in many ways. I like to believe we were all better equipped with more tools in our toolboxes to adapt in 2021 to the ever changing landscape that the pandemic in particular brought our way. That's not to say it's made it any easier, but hopefully more manageable in certain aspects. I'm so proud of everything WWPR was able to accomplish in the past year while continuing to operate mostly virtual. We facilitated a wide range of events and member engagement opportunities throughout the year that included:
Offering an exciting line-up of speakers such as Ashley Etienne, former Communications Director for VP Kamala Harris; Dr. LeMia Jenkins Thompson, Global Head of Communications for Pinterest; Lisa Matthews, AP; and Lisa Osborne Ross, U.S. CEO of Edelman.
Launching a new online forum for members to actively engage with each other through the WWPR Google Group where members share job opportunities, seek out recommendations and share relevant industry information and best practices.
Facilitating a unique virtual pre-event networking opportunity to kick off the 2021 Emerging Leaders Award ceremony where a number of members participated in building their own terrariums.
Servicing our 2020-2021 pro bono client, Academy of Hope, with a core team of 10 WWPR members who provided support such as a comprehensive communications audit, developed brand messaging and style guide, and facilitated a spokesperson media training during our two year engagement.
Safely hosting an in-person gathering of WWPR past presidents and Woman of the Year honorees.
Virtually celebrating our 2021 Woman of the Year Susan Waldman, Chief Marketing and Communications Officer for Meals on Wheels America.
All of this and more was possible because of the dedication and collaboration of our
2021 board and their supporting committees
. WWPR experienced an unprecedented year in its own right, with 5 sitting board members welcoming new babies in 2021! I witnessed the true spirit of teamwork as the board collectively stepped up to cover for fellow members while we rotated through maternity leaves, including my own. I continue to be in awe of the phenomenal women that make up the WWPR community, on both a professional and a personal level, and inspired daily to get to call you friends and colleagues. As we wrap up the year and look ahead to 2022, I'd like to extend a huge thank you to our members who continue to make WWPR a place to connect, collaborate and support each other as we navigate, lead and evolve the communications industry in the Washington, DC area together. On behalf of the 2021 WWPR board, we hope everyone has the opportunity to rest and recharge over the holidays and we look forward to seeing you in 2022! Happy Holidays, Jacqueline Wilson WWPR's 2021 Vice President / 2022 President-elect