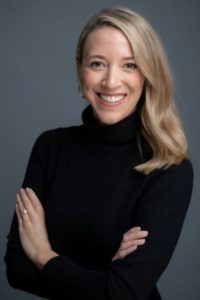 This is the question I asked attendees of WWPR's Annual Meeting luncheon in January. Fresh off a "new year, new me" reflection exercise (the social pressure got to me), it had me thinking about my professional career – where I've been and where I'm going – and a not-so-subtle theme emerged. I have built an amazing support network. For every moment, opportunity and curveball that has been thrown my way, I have had an extraordinary roster of accomplished women behind me, one that I can continuously tap for anything.
More critical now than ever before, purposeful relationships and powerful connections have the potential to support us, open doors for us, and counsel us. Whether we find ourselves on the giving or receiving end, this kind of mentorship is exactly what Washington Women in Public Relations has built its foundation on. And so, as I step into the role to lead this incredible organization – in its 40th year, no less – it is my mission to continue this theme for 2020 so that every member has the opportunity to benefit from a strong, guiding network of women.
For those of you that have been by our side year after year, we thank you for your immense contributions. For those of you hanging out in the peripheral, wondering how you can get engaged, I hope you will put WWPR on your radar this year. And finally, for those of you who were once a member, I hope you'll carve out some time to re-engage with us this year and meet a new face or two. 
Look forward to celebrating 40 fabulous years with you all.