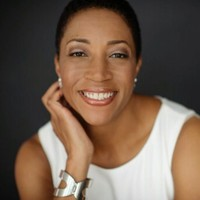 WWPR is excited to announce our next Pro Bono client – an organization selected for the incredible education and support they provide to adults across Washington DC, and soon to be the DMV metro area. Academy of Hope (AoH) is an Adult Public Charter School that provides high-quality adult education courses for DC residents to complete their high school diplomas and receive job training to enter the workforce and or college. They are one of ten adult charter schools in DC.
The school's CEO, Lecester Johnson, has been with the academy for nearly 14 years, leading it through the transition from a community-based organization to an adult public charter school, growing their revenue from $600,000 to $8 million, and increasing their staff to more than 60 people. She is currently looking at expanding regionally, and into Maryland. 
We had the opportunity to sit down together and chat – Lecester is clearly driven by the meaning in her work, palpably passionate about the wellbeing of AoH students and mission which drives the academy. 
What are you most excited for in 2020?
There are a couple of things that I am most excited about – 1. We are celebrating our 35th anniversary this year – we clearly have something that's working and keeping us here. It's been 35 years of transforming lives, strengthening communities, and redefining education and we will be kicking off the celebration with our first-ever gala on Friday, April 17, 2020. The proceeds of the gala will help us scale our workforce development pathways, undergo an ambitious renovation of our southeast site, and enhance our core academic programs and student programs.It's a milestone that we really want to celebrate. 
But also, we are in the midst of developing a new strategic plan. For me, it's always exciting to envision the future and where we want to go. While it is time-consuming, it's an opportunity to really dream big about what the future could be and where we would like to go with the work that we're doing.
We are talking through ways to deliver services differently than we've done before. For example, is there a meaningful way to incorporate a distance component? Perhaps we can share our live classes online for learners to access the classes while they're happening. 
Why is this so important?
Adult learners have complicated lives and so much to balance. It is nothing short of a miracle that our learners are able to get here in some consistent manner. Most people who look at adults who have – and I use quotes here purposefully – "dropped out" have a negative view of them, as if the person didn't care about school.
That is just not the case.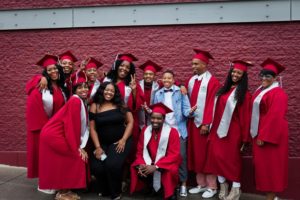 In most cases, it is incredible that adults find their way to Academy of Hope. We really want to tackle how to make it easier for learners to access their education. How can we create community online without throwing people on some learning management system?
How did you find your way to Academy of Hope? 
I've been in education or workforce development my entire career and my background is in education. I found Academy of Hope by happenstance – I was working at another organization that was divesting, so I was calling other nonprofits to see if some of them would be interested in taking over some of these grants. AoH was doing a search for an Education Director and I thought, why not throw my hat in the ring and see if there was a way to take the grants over with me.
What kept you at AoH?
I've been here for almost 14 years.  The work and the people keep me here. The adult learners that walk through these doors every day are incredible. Their stories are ones of resilience and perseverance. Working with people who have sometimes been written off – it is a privilege to see their brilliance.  We are a small part of their story –  a catalyst for change. Being here and supporting enabling them on their educational journey, talking to adult learners who are so excited about their growth and development — that is what has kept me here. 
I truly believe that there is a better way to do this work – all adult learners deserve a quality education and I think we can help make that happen. Everyone deserves a chance. 
How has Academy of Hope changed in the last decade? 
We have grown so much! We went from 8 full time staff, 5 interns and a large volunteer group to more than 60 people in 2 locations. We have grown up from a "mom and pop" situation – there is nothing wrong with that (being a mom and pop), but it is difficult to have the resources that you need.
Six years ago, we made the transition to adult public charter school. We were considering the long term sustainability of AoH. We needed to change our business model. All of our financial resources came from fundraising and grants. As an adult charter school, we no longer start from zero every year. Now we have the resources to deliver on the basics of our mission and to  provide the minimum services that students need, like qualified teachers and a student support team that helps with things like homelessness and food insecurity – essential for learners who are aiming to complete their high school credential.
What makes you passionate about what you do?
My parents. Neither of my parents had the luxury of completing their education. They grew up in the south, in rural Alabama. They both had to leave school before they completed their education. So much of my drive has been because of them and their commitment to ensuring their children were educated. 
Ensuring that every person who wants it has access to a quality education and can continue their journey as far as they want. It's not as easy as one would think.
What are you reading right now?
Talking to Strangers by Malcolm Gladwell. 
I've read all of his books but this one has struck me differently than his other work. It challenges us to take a minute to think about the judgments we make of others. If you are interested in learning more about Academy of Hope and its 35th Anniversary, please visit their website or call their advancement team at (202) 269-6623, ext. 115.