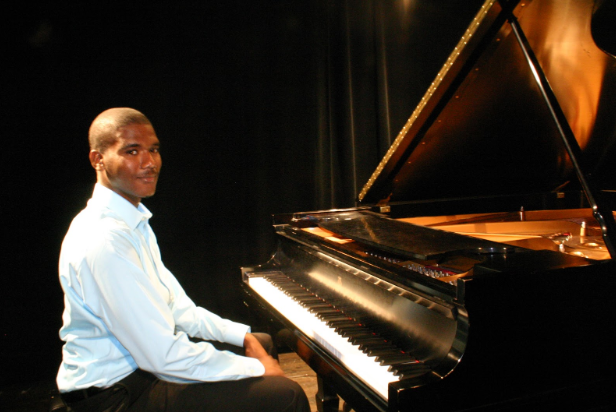 WWPR chats with Sitar Arts Center alumnus, Israel Nuñez about where he's headed and the role of Sitar in preparing him to walk his path.
A talented pianist and aspiring toxicologist, Israel Nuñez says he owes his life to Sitar Arts Center. Much as they did with Nuñez, Sitar sets more than 900 young people in D.C. up for success by providing a place for them to flourish through artistic education, personal growth, and professional development. That's why WWPR is proud to have Sitar Arts Center as our nonprofit pro bono client through 2019.
On Friday, November 9, WWPR celebrated its 29th annual PR Woman of the Year Award luncheon. Nuñez played classical pieces on the Fairmont Georgetown Hotel's baby grand piano. For those of you who missed his performance, watch this video of Nuñez performing Chopin back in 2012  at Sitar Arts Center. Established in 1990, the Woman of the Year event fosters camaraderie among women in the field and honors the achievements of those who have raised the bar in the profession; of three finalists, Wendy Hagen was chosen. During the luncheon event, Sitar Arts Center's students' artwork was on display, and available for purchase via bid in a silent auction. Sitar student-designed postcards were available for WWPR guests at each place setting at the event tables.
Nuñez graduated from Shepherd University with a B.S. in Biochemistry, with the goal of becoming a toxicologist. Israel credits his community of support at Sitar Arts Center with much of his success not only as an artist, but as a scientist as well. At Sitar Arts Center, Israel studied theater, playwriting and piano for more than 10 years. He still returns to Sitar to practice on the Steinway in the Center's theater.
Read on to learn more about Nuñez's gifts and experiences with Sitar.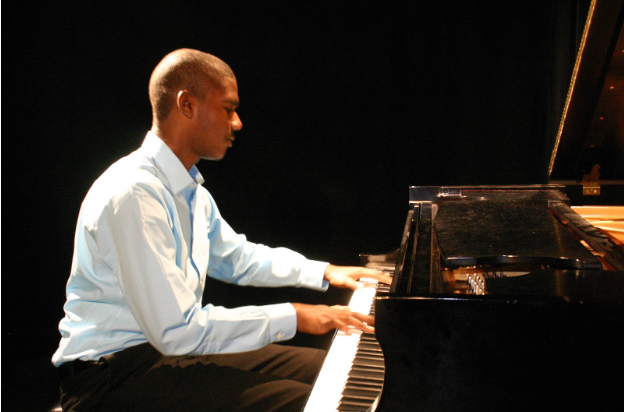 Q&A with Israel Nuñez
How did you hear about Sitar Arts Center and what classes did you take when you were a student there?
My mom heard about Sitar from another mom and signed me up for afterschool arts classes when I was 6 or 7. When I saw all the classes offered, I thought this would be fun. I continued coming to Sitar all the way through high school.
I tried a little of everything: collage, dance, acting, percussion ensemble and private classes for piano. My mom wanted me to play the piano.
What kept you coming back to Sitar?
I was very invested in piano. I practiced so much, four or five days a week. Piano lessons can be expensive but not at Sitar. I think we paid $15 for five months.
Are there any special teachers who stood out to you?
Elizabeth Hochberg was my piano teacher. She pushed me the most to try new things, like pedal use, dynamics and trying to learn music by a variety of composers. Joe Link was my percussion teacher and we performed together during percussion ensemble. I grew up with them looking over me. Together they guided me in becoming the well-rounded musician I am today.
What did you like about coming to Sitar as a student?
Sitar allowed me to explore different interests. I saw so much art. It allowed me to develop a greater appreciation of art and become more than one-dimensional.
How did Sitar Arts Center impact you?
For me, Sitar was my happy place. It was a great stress reliever growing up. It gave me a place to smash a piano to get out my teenage angst. Sitar continues to reach out to me to play and keep my talent alive. It's a reminder that I shouldn't waste my gift. It's a privilege to show off the talent they have given to me.
Did you go to college?
Yes, I attended Shepherd University in West Virginia and graduated with B.S. in Biochemistry in 2016. I thought about majoring in piano as well but that would have been a triple major since biochemistry is really two majors.
Any final thoughts?
Sitar is such a wonderful place. I owe them my life. Who I am today has been heavily influenced by my experiences there. I'm thankful for how they molded me.
About Sitar Arts Center
Sitar's core mission is to offer multidisciplinary arts education to students from low-income families who might not otherwise have the opportunity. Sitar offers after-school, weekend and summer classes to more than 900 students a year. Read more about Sitar, and keep up with news and events on their website: www.sitarartscenter.org/.